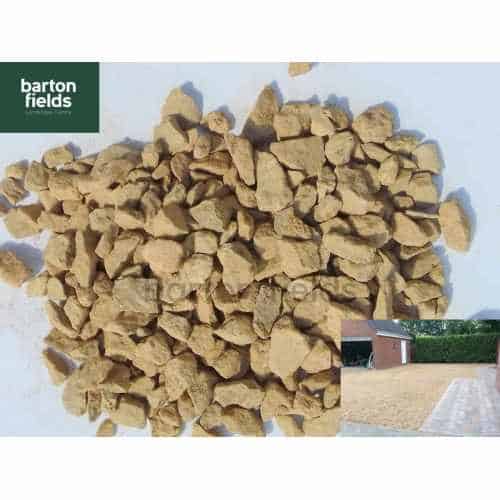 Bulk Bag of Derby Buff 14mm Decorative Chippings. Bulk Bags contain approximately 900KG which will cover approximately 8 - 10m2 at 40-50mm Depth. Ideal Decorative Chipping for Driveways, Borders and Water Features. Derby Buff is graded 14mm down in size and the colour is a Mid - Dark Buff.
Bag Size: Approx. 900kg
Style
Colour
buff
Construction
Material
other
Type
Chippings
Delivery charges can be found on the delivery page. Or, you can se the delivery estimator on the side of this page, or in the checkout pages.

Bulk Bag Derby Buff 14mm Decorative Chippings