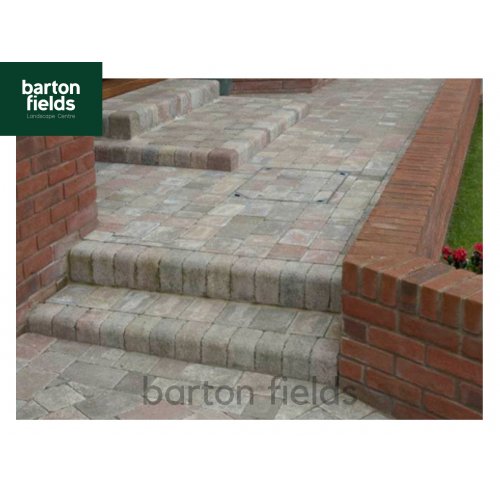 Tumbled High Kerb Units in Original colour, a fusion of Charcoal, Buff, Grey & Red kerb units. The Tumbled Kerbs are purposely tumbled to give a 'Distressed' appearance. These versatile units can be used upright or laid flat with a Bullnosed or Chamfered front edge detail. Ideal as step supports or edging restraints for block paved driveways or patio features. Kerb Unit Size: 20cm High, 14cm Depth & 10cm Wide.
Available in Single Units.
Style
Colour
Variegated
Properties
Usage
Patio or Driveway
Construction
Material
Composite
Size
Length
140mm
Width
100mm
Height
200mm
Delivery charges can be found on the delivery page. Or, you can se the delivery estimator on the side of this page, or in the checkout pages.

Tumbled High Kerbs, Original Blend - 200mm High