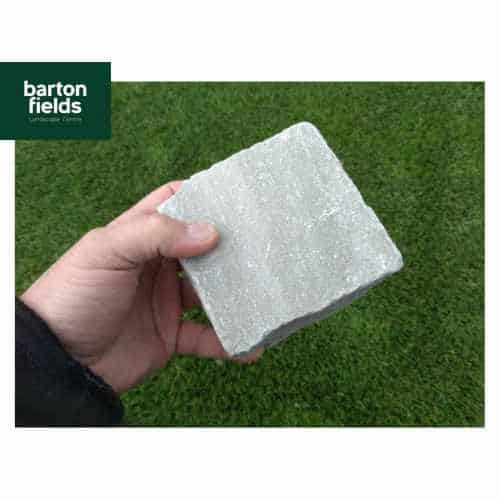 Natural Sandstone Cobbles in Silver Mist colour are a versatile landscape product which can be used to enhance a variety of patio and paving options. Sandstone Cobbles are durable and hard wearing and suitable for edge details, paths or steps. Sandstone Cobbles are hand-cut making it ideal for that traditional look or alternatively an ideal contrast to any modern patio or similar landscape area. Also available in Sahara or Harvest Blend colours. Cobble Size; 10cm x 10cm x 4-6cm.
Sold in Individual Units


Delivery charges can be found on the delivery page. Or, you can se the delivery estimator on the side of this page, or in the checkout pages.

Natural Sandstone Cobbles in Silver Mist Colour - 10cm x 10cm