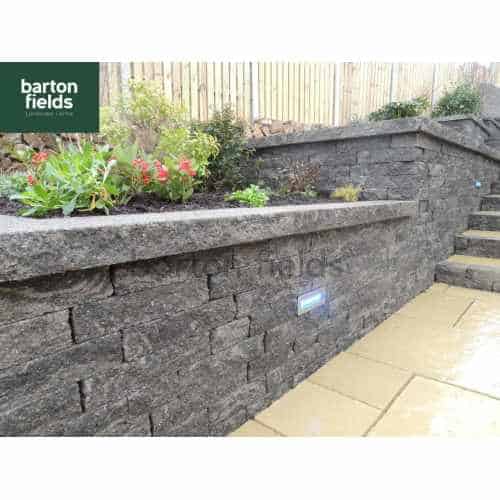 Graphite Granite Effect Walling is a stunning rustic effect decorative walling product that comes in three different sizes for that random garden walling system. A versatile walling that does not require mortar but can be glued together once the first course is securely fixed into a concrete footing. Graphite Granite walling is a mix of mid to dark grey hues and is ideal for garden walls, raised beds, seating areas or even barbecues. Graphite walling is perfect for that traditional garden or even for something a little more contemporary. Block sizes; 15cm x 15cm, 25cm x 15cm & 38cm x 15cm. Thickness is 7.5cm.
Pack Size: 3.1m2 (Face Metres)


Delivery charges can be found on the delivery page. Or, you can se the delivery estimator on the side of this page, or in the checkout pages.

Graphite Granite Effect 3 Size Reconstituted Garden Walling - Pack 3.1m2