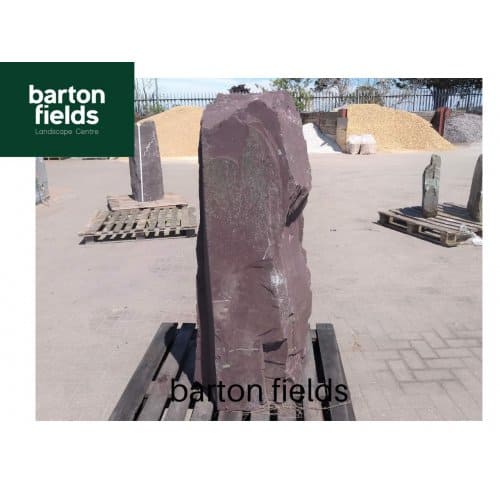 A Natural Plum Slate Pre-Drilled Monolith. Monoliths are great for that stunning water feature in the garden. Pre-Drilled, they are ready for use as a self contained water feature with the addition of a reservoir and pump that will enhance any traditional or contemporary garden. Colour is Plum, beautiful deep purple tones. Due to the nature of natural stone, the colour and shape can vary from one monolith to another with intrinsic features such as veining or exposed laminations enhancing the overall characteristics of the slate feature. Monolith only. We also keep a full range of water pumps, reservoirs and hose in stock, please contact us for details.
Size of Monolith: 1220mm x 500mm x 250mm (HxWxD)

Delivery charges can be found on the delivery page. Or, you can se the delivery estimator on the side of this page, or in the checkout pages.

Natural Slate Monolith Water Feature in Plum Slate: Pre-Drilled - 1220mm