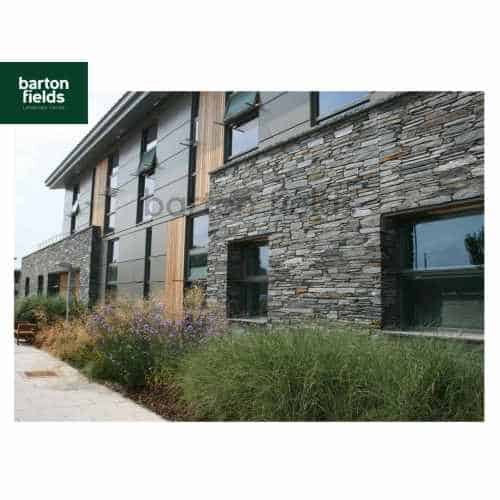 Natural Slate Drystone Walling is a beautiful random stone that can be used to create that stunning garden wall, rockery feature or raised patio bed. The Slate walling comes in random sizes and thickness in a beautiful Deep Blue and Grey colour with occasional Browns. Delivered in full crates of approximately 950kg.
Crate Size: 950kg (Approx 3 - 3.5m2 Coverage)
Construction
Material
Slate
Delivery charges can be found on the delivery page. Or, you can se the delivery estimator on the side of this page, or in the checkout pages.

Natural Slate Drystone Walling in Dark Blue/Grey - Per Crate 950kg