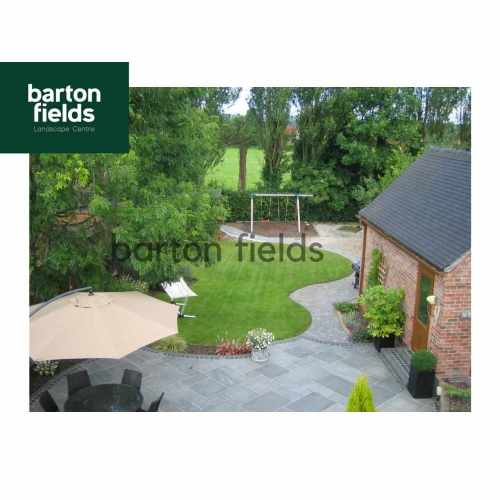 Kandla Grey 4 Size Indian Sandstone Paving. Kandla Grey is a beautiful natural sandstone paving in glorious Grey hues. Available in Contractor Packs of 20m2, Kandla Grey is calibrated to 18mm thickness and is an ideal entry level natural Indian 4 Mixed Size Sandstone Paving. Natural sandstone paving exhibits good strength and wear durability along with fascinating variations in colour and texture naturally varying from one piece to the next. The four different sized natural sandstone slabs are used to form a random paving that will complement any traditional British garden design. 4 Mixed Slab Sizes: 900mm x 600mm, 600mm x 600mm, 600mm x 295mm & 295mm x 295mm. Nominal thickness is calibrated to 18mm. (Slab quantities may vary but will always contain sufficient to cover 19.5m2).
Sold in 19.5m2 Crates Only

Style
Colour
Grey
Construction
Material
Sandstone
Size
Pack Size
20m2
Length
Various
Width
Various
Delivery charges can be found on the delivery page. Or, you can se the delivery estimator on the side of this page, or in the checkout pages.

Indian Sandstone Paving, 4 Mixed Sizes in Kandla Grey: 19.5m2 Patio Pack