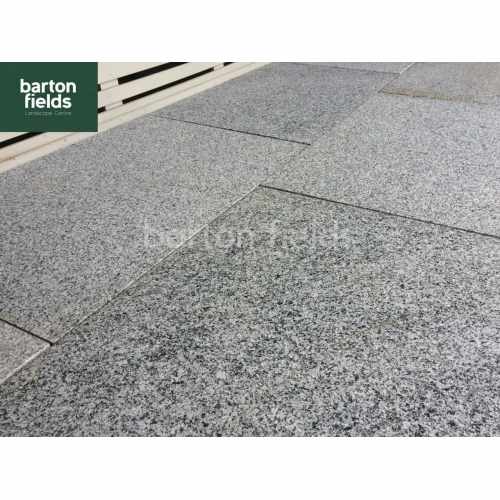 Silver Granite paving is a beautiful natural granite stone that is strong and durable and features a light textured 'Flamed' surface with beautiful dark granite 'flecks'. The contemporary sawn edges and colour styling of this single size granite paving will complement any garden design with a fresh modern look. Granite paving has a more uniform colour distribution but can occasionally show a natural veining which only helps to enhance the natural aspect of this stone.
Sold Per Square Metre (m2)

Delivery charges can be found on the delivery page. Or, you can se the delivery estimator on the side of this page, or in the checkout pages.

Natural Granite Paving in Silver 900mm x 600mm - Per m2