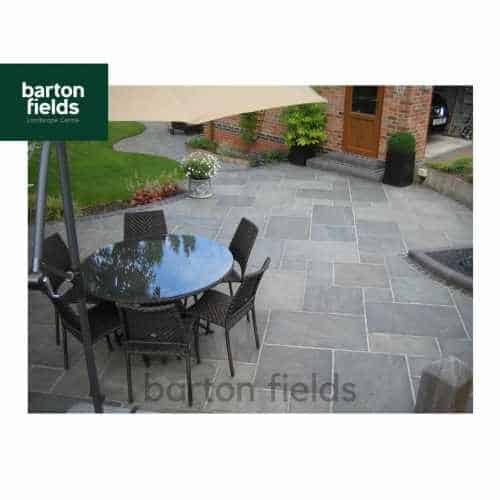 Silver Mist is a beautiful natural sandstone paving in glorious grey hues. Natural sandstone paving exhibits good strength and wear durability along with fascinating variations in colour and texture naturally varying from one piece to the next. The four different sized natural sandstone slabs are used to form a random paving that will complement any traditional British garden design. Slab sizes: 900mm x 600mm, 600mm x 600mm, 600mm x 295mm & 295mm x 295mm. Nominal thickness is calibrated to 22mm.
Sold Per Square Metre (m2)


Delivery charges can be found on the delivery page. Or, you can se the delivery estimator on the side of this page, or in the checkout pages.

Natural Sandstone 4 Size Paving in Silver Mist - Per m2