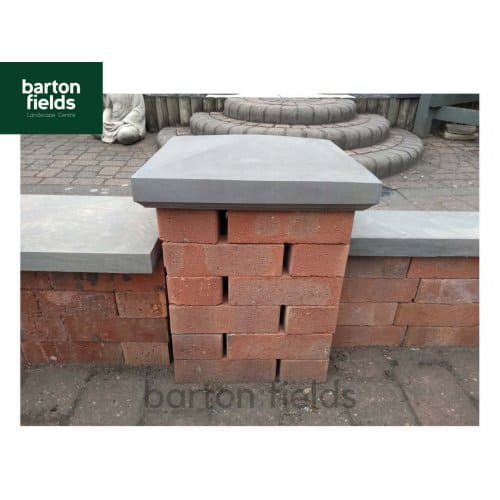 Stunning 100% Natural Sandstone Pier Caps for 1.5 Brick Piers. In a stunning Galaxy Black colour which consists of black and grey with occasional mid brown tones. The nature of natural stone sees inherent veining and a fusion of colour tones that make each Pier Cap unique. The Pier Caps are finished in a beautiful smooth 'Honed' finish that gives them a 'polished' feel. Matching Copings also available. Pier Cap Base Size; 36cm x 36cm x 9cm (Overall 38cm x 38cm). Due to the special packing requirements of this product please telephone us for a delivery cost. Sandstone is a soft stone and can occasionally have some slight imperfections, but all products are checked before packing. Any damage that cannot be considered 'slight' or 'reasonable' we request a photograph upon receipt of delivery.

Available in individual units


Delivery charges can be found on the delivery page. Or, you can se the delivery estimator on the side of this page, or in the checkout pages.

Natural Sandstone 36cm x 36cm Pier Cap in Galaxy Black Colour - for 1.5 Brick Pier