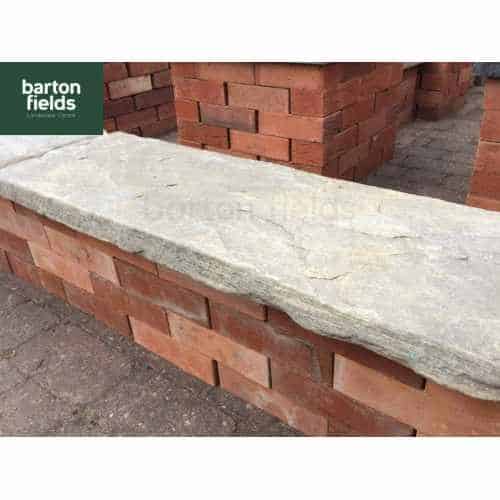 Grey / Green 100% Natural Sandstone Tumbled Copings. Produced from Beautiful Natural Sandstone that is strong, durable and finished with an aged 'timeworn' rumbled appearance. The copings will complement a traditional design whereby a 'reclaimed' style of stone would be best suited. These copings are a Beautiful Grey / Green Sandstone with random Beige Veining and characteristic 'waterworn' markings that are further enhanced when wet. All these features enhance the individual characteristics of Natural Sandstone. Size: 900mm x 300mm x 50mm.
Available in Single Units
Delivery charges can be found on the delivery page. Or, you can se the delivery estimator on the side of this page, or in the checkout pages.

Natural Sandstone Reclaimed Style Double Wall Coping Stone in Grey / Green - 900mm x 300mm x 50mm