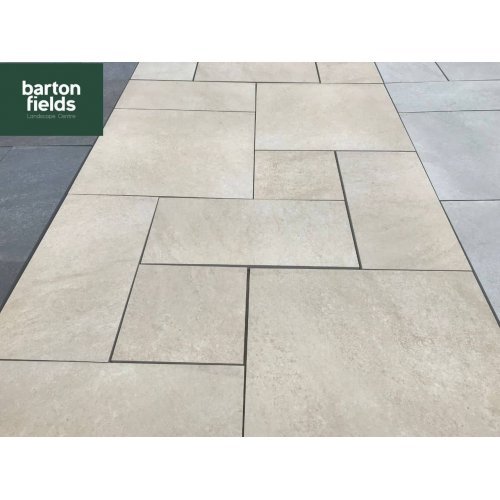 Oatmeal Beige 3 Size Porcelain Paving - Porcelain Paving is a modern, strong and durable exterior patio paving that will not fade over time. Available in a handy 16.2m2 patio packs that contains the following number of tiles: 30 x 600x600x20mm, 20 x 600x295x20mm & 20 x 295x295x20mm. Colour is Oatmeal Beige, a fusion of warm beige shades in a mottled design. Porcelain Paving requires a primer that must be applied to the back of the tiles prior to laying. For more information on Porcelain Primer and Jointing Grouts please telephone our sales office.
Unit of Sale - 16.2m2 Patio Packs

Delivery charges can be found on the delivery page. Or, you can se the delivery estimator on the side of this page, or in the checkout pages.

Porcelain Paving: Oatmeal Beige 3 Size Porcelain Paving - Patio Pack of 16.2m2