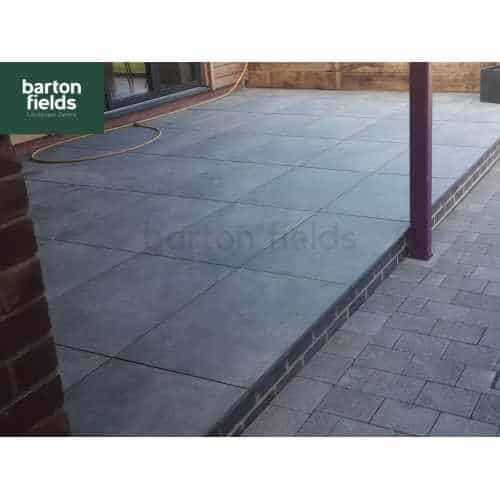 Porcelain Paving in Carbon Black features a dark black base colour that is enhanced with white and light grey flecks that give a stunning paving look to any garden patio. Porcelain is an exceptionally hard wearing, stain resistant non-porous material with consistant colour and size accuracy. These features make Porcelain the ideal material for that perfect low maintenance contemporary patio or other paving option. Size: 90cm x 60cm x 2cm. Also available in 60cm x 60cm x 2cm.
Sold Per Square Metre (m2)

Delivery charges can be found on the delivery page. Or, you can se the delivery estimator on the side of this page, or in the checkout pages.

Porcelain Paving in Carbon Black 90cm x 60cm - Per m2