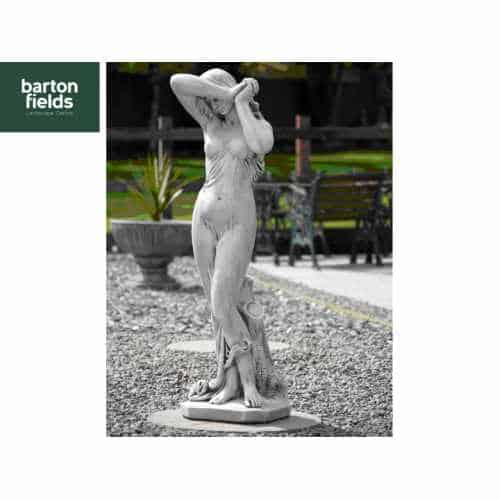 Shy Maiden. A beautiful stoneware product of the 'Shy Maiden', an elegant garden focal point. An exceptional ornamental product that are handmade by skilled craftsmen using locally produced reconstituted stone and traditional methods. These items are individually unique and are seldom uniform or entirely perfect including colour tone. The quality of the construction enables outdoor display whatever the conditions. Colour: Aged Grey, a fusion of Grey and Charcoal tones.
Size: 1160mm High
NOTE - This item not held in stock at Barton Fields, it is sent direct from the warehouse via Pallet Courier. Delivery time usually within one week.

Delivery charges can be found on the delivery page. Or, you can se the delivery estimator on the side of this page, or in the checkout pages.

The Shy Maiden Statue