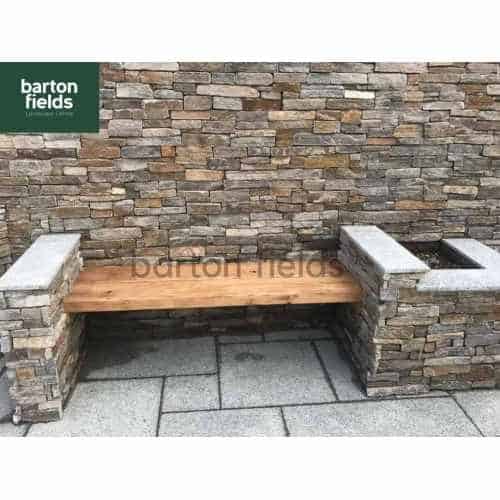 Natural Quartz Stone Cladding in Silver. The cladding is made up of pieces of quartz stone which are fixed/glued to a backing mesh to form panels which simply interlock to create a stunning natural stone facade. Each panel varies in colour and style due to the nature of natural stone but is generally a stunning Silver with some Brown and Gold tones. Installation is carried out by using a cement based powdered adhesive that we can also supply. It is also recommend that U-clips are used in the installation when the clad system reaches higher than 2.4 metres. Each panel is 60cm x 20cm (8.33 Panels - m2) and are approximately 3-4cm thick. Corner pieces also available, please contact us for details.
Sold in Square Metres (m2).


Delivery charges can be found on the delivery page. Or, you can se the delivery estimator on the side of this page, or in the checkout pages.

Natural Quartz Stone Cladding in Silver Colour - Per Square Metre (m2)