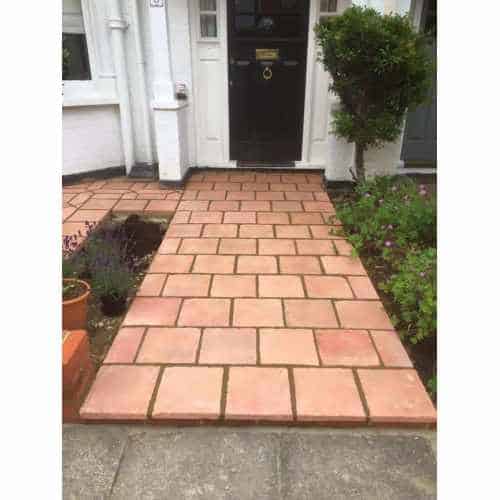 A stunning 10m2 Patio Pack of single size Terracotta Tiles. The Terracotta 10m2 Patio Pack of 315mm x 315mm Tiles creates a stunning Meditteranean style patio garden design or equally for that old Cottage Garden effect. These spectacular reproduction terracotta tiles add the warmth & character that is essential for that perfect patio ambiance.
The Pack Contains: 100 No 315mm x 315mm Tiles - Pack Coverage 10m2
Delivery charges can be found on the delivery page. Or, you can se the delivery estimator on the side of this page, or in the checkout pages.

Terracotta 315mm x 315mm Tiles - Patio Pack 10m2